Here are two French fashion plates from the later half of the 19th century. The first is from 1866. The second is from 1885. (Click on thumbnails to view images.)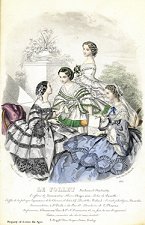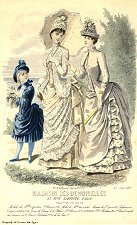 Artwork is October (1877) by James Tissot, courtesy of CGFA.

Please contact the webmaster if you are experiencing any technical difficulties with this site.
Home
About
Additions
Articles
FAQ
Feature
Links


Newsletter


Poll
Reviews
Resources
Sewing


Upcoming



©2003 Across the Ages