Below are two fashion plates with hairstyles of the late 19th century illustrated. The first plate is believed to be circa 1880.(Click on thumbnail to view image.)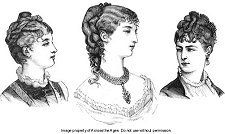 Following is a plate from either the late 1860s or the early 1870s (definitely pre-1875). Click thumbnail to view image.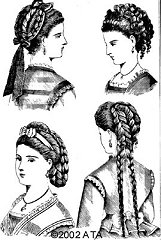 Artwork is October (1877) by James Tissot, courtesy of CGFA.

Please contact the webmaster if you are experiencing any technical difficulties with this site.